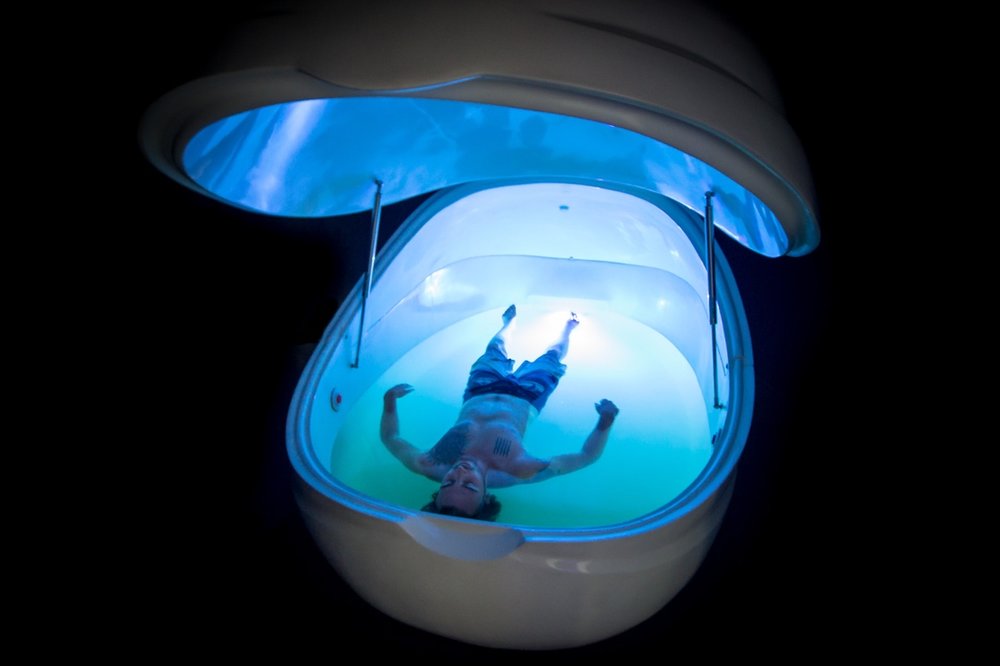 Floatation therapy or "floating" for short is a proven and researched practice where one effortlessly achieves deep states of relaxation in a sensory reduced environment, proven to benefit both mind and body.
Approximately 10 inches of water are infused in over 1,000 pounds of pharmaceutical grade epsom salt. Creating a buoyancy in which anyone can float effortlessly. The water is gently warmed to match the surface temperature of your skin. Float tanks are light proof and sound insulated.
The float tank affords you the unique opportunity to calm your mind effortlessly. A shift from fight or flight mode into a parasympathetic state begins allowing your body to naturally start producing endorphins (pain killers). The zero gravity environment promotes deep relaxation and physical recovery. In other words, YOU FEEL GREAT!
Pain management, stress relief, personal growth, meditation, sport recovery, problem solving, enhanced creativity, and a greater sense of well being, to name a few. The benefits of float therapy can be enjoyed by anyone.
Float with little to no expectations. Music & light can help at first. Just keep in mind that the most beneficial way to float is without sensory stimulation. Breathe deeply and release all tension from your body. If your mind drifts, let it. Don't force anything. Trust in us, we have hosted many thousands of floats, and are always here to help.